Roller Shutters Cambridge - Downham Door Services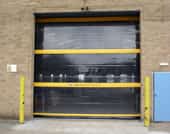 Downham Doors specialise in a range of doors ranging from but not limited to Roller Shutters, Security Doors and Fire Doors. We are based in Kings Lynn but operate in Cambridge, Peterborough, Norwich and the surrounding areas.
Our roller shutters are made from only the best materials which are sourced from only reputable suppliers and sources. As a result, our roller shutters are of the highest quality and are supplied and fitted by our fully qualified staff. The range we supply is ideal for commercial properties shops, offices, factories, schools, warehouses and more.
We appreciate that you want the best product for your business at the most competitive price. Here at Downham Doors we are door manufacturers and can manufacture doors to the specification of your door opening allowing us to reduce overheads associated with buying ready made doors from manufacturers and pass these savings onto your, the customer.
We endeavour to keep our turn around times to a minimum and in an emergency can offer a same day replacement service.
We can also supply roller shutter doors and industrial doors to customers who require them in the Cambridge, Peterborough and Norwich areas, or even as far afield as Lincolnshire.
Security Doors
Downham Doors are a great deal of experience in supplying and installing security doors which are suitable for various levels of security. All can be manufactured to incorporate the following locking options:
Sash locks
Access control
Panic escape bars
Our security doors are made from 1.6m zintec rust proof steel and are tested to ensure the high level of security is maintained.
Fire Doors in Peterborough & Norwich
We can supply fire doors made to measure from 1.6m zintec rust proof steel in a variety of styles ranging from single and double doors. We can also offer additional options such as door closers, drop bars and d handles.
If you require a more customised solution, please call us on 01366 347669 for information.