Downham Door Services Resources
On this page you will find a comprehensive list of pages which will help you navigate your way throughout this site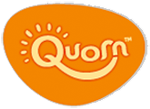 Marlow foods is one of Britain's largest producers of quorn food products and Downham Door Services has provided doors for their busy warehouse.

The Dow Chemical is a multinational organisation with multiple offices around the UK. Downham Door Services has supplied and installed doors to the Kings Lynn office.

The Mondi Group is a big paper and packaging firm with offices all over the world. Downham Door Services is proud to have established a long term partnership with the Mondi group to provide doors and maintenance.
If you would like to contact us please call us, visit our showroom or alternatively fill in our contact form on our contact page.
How to keep your Automatic Doors in Top Condition

Posted on Thursday 9th November, 2017

It's pretty fair to assume that if you have automatic doors, they're used at least frequently and probably almost continuously. Whilst this is the sign of a healthy and successful business, it does mean that your doors are likely to … Continue reading →